HHS Robotics Charity Event
The Hubbard High Robotics team, the Sonic Screwdrivers #5418, recently participated in a charity event for Habitat for Humanity. The team makes a point of being part of many charitable events throughout the year. If you would like to join the Hubbard High School robotics team, they meet every Tuesday after school in room 204. Come check them out to see what all of the fuss is about.
Sunday, September 17: Silly Science Sunday at Oh Wow! Time: TBA
Saturday, September 23: MVRC @Warren G Harding Time: TBA
Saturday, September 30: Meet the Robot @City Building Time: 1-4
Saturday, October 7: Second Harvest Time: 9-noon
Hubbard High School Art
Recently the Hubbard High School Art Department has been busy at work doing murals throughout several businesses in town. The New Manhattan recently donated $500.00 to the Art Club for its mural of a New York City skyline with the World Trade Center at the center piece. Owner Al McClung inquired with art teacher Josh MacMillan and the two went through several ideas on how the space could be filled and add to the atmosphere of the restaurant. Former students Kinsey DePietro, Asia Owens and Bryn Kelver helped to make the illustration a success and worked on the mural with Mr. MacMillan in the summer before all returning back to school.
"It is a great feeling to know that former students are willing to take the time to come back and help with a project that allows us to showcase their talents. This project would not have been done without Kinsey, Asia, and Bryn, and our current students will have additional opportunities in and out of the classroom to experience art. Al and Marilyn were the first to approach us about doing a mural. The endeavor has aided the Art Club into several projects around town. Opportunities like these allow for the walls of the school to be expanded all across the community and allow our students to put their finger print on Hubbard. It is an opportunity we appreciate and do not take for granted. When someone allows a teacher and students to create something on the walls of their business that they have worked hard to create, you just hope others will enjoy all the hard work and creativity that went into it."- *Josh MacMillan, HHS Art Teacher.*
Pizza Joes Images
If you feel like having a birthday party stop down to Pizza Joe's and see the mural that the Hubbard Art Club made inside of Hubbard's newest pizza stop. The painting took several days spread out over the course of a week. The original design was drafted by Mr. MacMillan and students in the Hubbard High School Art Club, based on the ideas of the managers and owners. Emily Woods reached out with the initial idea when she said heard of the first mural at SNAP Fitness. After several discussions and a clear image Mr. MacMillan with almost a dozen students began to diligently work towards making the sketch a multiple wall painting. To keep with the theme of the restaurant we painted all of the mural in the same blue that was already throughout the restaurant. The largest image was of a group of celebrating patron overjoyed next to a nearby Pizza Joes. Inside of the painted pizza shop is a *pizzaiolo (Italian pizza maker) hand tossing a pizza. On another wall is a celebrating Mickey Mouse while a group of Cheerleaders cheer and celebrate on the opposite wall. *
*"We always want to start with a thank you to anyone willing to give us an opportunity to showcase the kids and help by giving a little to the club. Every dollar from these endeavors goes directly to experiences for the kids. This was the first mural we have done with a completely colored outline, at first I was sure what to expect but as we got moving I was excited to see what the kids would do to finish it up. So again I would like to thank Emily and Pizza Joes for the opportunity and to my students Annie, Grace, Mackenzie, Quinn, and Jessica for their help. I couldn't have done this without your help." –**Josh MacMillan HHS Art Teacher.*
Ohio Youth Governors Show
The Ohio Governor's Youth Art Exhibition, now in its forty-seventh year, is dedicated to the educational and artistic advancement of our talented young people in the state of Ohio. The exhibition is open to all of Ohio's 1,112 high schools, both public and private, chartered by the State of Ohio Department of Education. Our purpose is to provide all budding young artists of the state with opportunities to advance their talent, whether that be through scholarships or simply experiencing the process of entering their work in a competition. The exhibition is a valuable incentive for our young people; it encourages an appreciation for the arts throughout Ohio and reflects the fine quality of art instruction and talent which exist in our state.
Hubbard High School hosted the Region 11 judging in the High School café and with over a dozen schools with over 20 teachers from our region bringing a collection of over 300 pieces from local students. From those only 35 works of art were selected by the judges and sent to Columbus for state judging. Regional winners from Hubbard are: Hannah Best (x4), Nick Adduci (x3), Taylor Kain, Maya Haynes, Grace Slaina (x3). After over 12,000 pieces around the state the best 2500 are selected, from the 2500 a total of 300 (0.025%) are awarded and hung in the James A. Rhodes State Office Building. For the third time in the history of the shows exhibition, Hubbard was on display with the best students and schools in the state. Nick Adduci placed with two pieces in the show. This year's series of 5 which also won a Gold key at Scholastics and a mixed media drawing of a facial silhouette and cityscape. Cathy Cummings of Artasia framed both pieces and shipped them down to Columbus to be displayed at the exhibition
"I am always proud of the students who win and the ones who don't because they showed the courage and initiative to put their work out there for others to see. It is harder than most people think to put hours and hours of work into a drawing, painting, sculpture, ect…. Then to have someone critique it on the quality takes a lot of courage. Students like Nick, Maya, Grace, Annie and others have done this dozens of times over the past couple of years and to see them receive recognition for their hard work is truly gratifying as their teacher."- *Josh MacMillan, HHS Art Teacher.*
Local Businesses Support to Arts
For this year's District wide Art show the art and music departments joined forces to offer a fine arts festival feel to the community. The art showed started at 5:00 with Mr. Nestich and other jazz musicians giving a tremendous performance of songs in the middle school cafe, following a 5:30 child's show, and 6:00 start of the first of two choir concerts. Throughout the night everyone in the community was able to see musical performances, artwork, entertainment, with the library staff opening up the doors for their annual book fair.
This year had another change. Francesca's restaurant proudly sponsored our judge for the 10th year who selected six top award winners (Best in Show, Best Painting/ Drawing/ Sculpture/ Display, and Woods Technology). Braydich Dental reached out to reward our talented students for their accomplishments with six Gift Cards for our top winners. This year's best in Show was Hannah's piece of a woman coming free from her painting. The best painting was a watercolor illustration by Morgan, Nick won for best drawing and display, Bayley's ceramic frog jar was the winner of best sculpture, and Spencer rounded out the awards with his Woods Technology piece. Thanks to Dr. Braydich each student was awarded a $50.00 gift card for each award they received. The five arts students reached a gift card from Hobby Lobby and Spencer received his for Home Depot.
"The act from Dr. Braydich was incredibly appreciated, generous, and well received by the school, students, and myself. To be able to give directly to the kids is a very rewarding feeling. It was not something that was expected or asked for, 100% of this act of kindness came from Dr. Braydich and we cannot thank him enough. These students were all called down first thing in the morning and I told them Braydich Dental made a donation for the Art Show and we have decided it should go straight to the you the students. So as I distributed the cards I then told them why and for how much. They were both surprised and grateful. We always look forward to giving the kids experiences outside of the classroom through painting local murals and the occasional field trip, but when those outside of the schools walls reach out to us it helps everyone feel that the education of these kids is something we can all play a part in." –*Joshua MacMillan, HHS Art Club*
Hannah
Bayley
Nick
Morgan, Bayley, Spencer. Hannah, and Nick
YSU Press Day
Bringing home a total of 36 awards, the Hubbard High School Video, The Bard, and HUB staffs made an impressive showing at YSU/TCJA's 2017 Press Day held at YSU's Kilcawley Center on Monday, May 15th. Competing against 12 other Trumbull and Mahoning County schools, and judged against 250 other entries, Hubbard took 16 first place titles, including Best School News Site, Best Yearbook and Best Yearbook Theme. Additionally, HUB senior Connor H. was recognized as Journalist of the Year. Judges for the event included award winning, investigative journalist Mr. Dave Davis, Fellow in the Communications Department at YSU, along with other YSU Video and Journalism instructors, as well as Vindicator editors. Recognition goes to the following Hubbard students for the HUB, Video, and The Bard respectively:
High School Journalist of the Year: Connor H.; Editor-in-Chief
Best School News Site: The HUB
Best Yearbook: The Bard
Best Yearbook Theme: The Bard
HUB First Place Winners: Investigative Reporting: Jonathan F. "Student Express Concern Over Drug Testing Policy"; Headline Writing: Allie P. "Valentine's Day Stems from Dark Roots"; In-Depth Series: Christina K. "Religions at HHS"; Poetry: Emily K. "My Word to the Realtor"; Column/Opinion: Henry M. "An Educated Citizenry"; Advertisement: Lauren S. Schotten's Filmworks; Review: Calley B. "Social Media Platforms Preferred by Teens"; Fiction: Hailey C. "The Runaway Soldier"; Feature Article: Connor H. "Memes Go Viral in the USA"; News Article: Sydney N. "The Heroin Epidemic"; Sports Feature Article: Sydney N. "Soccer Soars High into the Season".
HUB Second Place Winners: Personality Profile: Christina K. "September's Spectaculars-Rotary Students of the Month"; In-Depth Series: Hannah B., Chelsea C. and Allie P. "Holiday Stories"; Headline Writing: Connor H. "What Happens after the Storm Settles"; News Article: Chelsea C. "A Bully Nation: Today's Teen Crisis"; Sports Photography: Sydney N. "Softball Pitch"; Feature Article: Emily M. "The Shop Shares a Personal Touch";
HUB Third Place Winners: Sports Feature Article: Calley B. "HHS Cheerleaders Rise to the Challenge; Personality Profile: Chistina K. "Rotary Students of the Month"; Review: Lauren S. "Chipotle Challenges Hot Heads".
HUB Honorable Mention Winners: Advertisement: Chelsea C. "Kristie's Dance Studio"; Artwork: Emily Mc. "The Great Gatsby"; Short Fiction: Emily K. "Blue is Beauty"; In-Depth Series: Lauren S. "College Credit Plus Classes at HHS."
Video First Place Winners: Video Event Coverage: Jordan A. "Bunsen Burner Lab"; Public Service Announcement: Logan S. and Max T. "Smoking"
Video Third Place Winners: Commercial: Gianna W., Cassie H., Hannah J., & Skylar S. "Basketball Fundraiser"
The Bard Second Place Winners: Photography: Katie F. "Student Profile at TCTC"
The Bard Third Place Winners: Photography: Taylor K. "Band Dance"
Kudos to all those who competed and were successful in this year's event!
Hubbard Volleyball
The Hubbard Volleyball Team has been awarded an academic award from the Ohio Volleyball Coaches Association for having a 3.699 GPA. This award is for the 2016 Season. We are proud to have great student-athletes. Way to go ladies!!
Spanish 3 Easter Egg Hunt
Spanish 3 enjoying their classroom Easter Egg Hunt while learning Spanish, Easter vocabulary!
!Feliz Pascua!
Spanish 2
The students wrote and performed restaurant skits which required them to utilise the new vocabulary and grammar concepts that they are learning about in class! !Buen provecho!
French II Paris Metro System
Our French II students recently took a trip on the Paris Metro system—or the Hubbard Metro system (the next best thing!) Students first learned about the history of the Parisian subterranean subway system, and they also mapped out routes virtually by using classroom Smart Boards. Finally, the halls of Hubbard High were converted into Metro lines with views of Parisian monuments at every corner. Students were successfully able to navigate one another in French through our very own subway.
WKBN Caring for Our Community Finalist
Hubbard High School video production & broadcasting student Molly W. was recognized as third-runner up in the WKBN Caring for Our Community Tom Holden Memorial Scholarship Competition. Over 200 hundred students from local school districts entered the contest, in which they were asked to choose a local nonprofit organization to highlight. Wack, a junior, wrote her public service announcement for The Alzheimer's Association. Wack, along with her family and video production teacher, Megan Schellhorn, was honored at a banquet and awarded a 100 dollar prize and gift basket. Watch for her and the other local winners on the commercials that will be airing on WKBN in the next couple of months.
Spring Training Dinner Set for March 22nd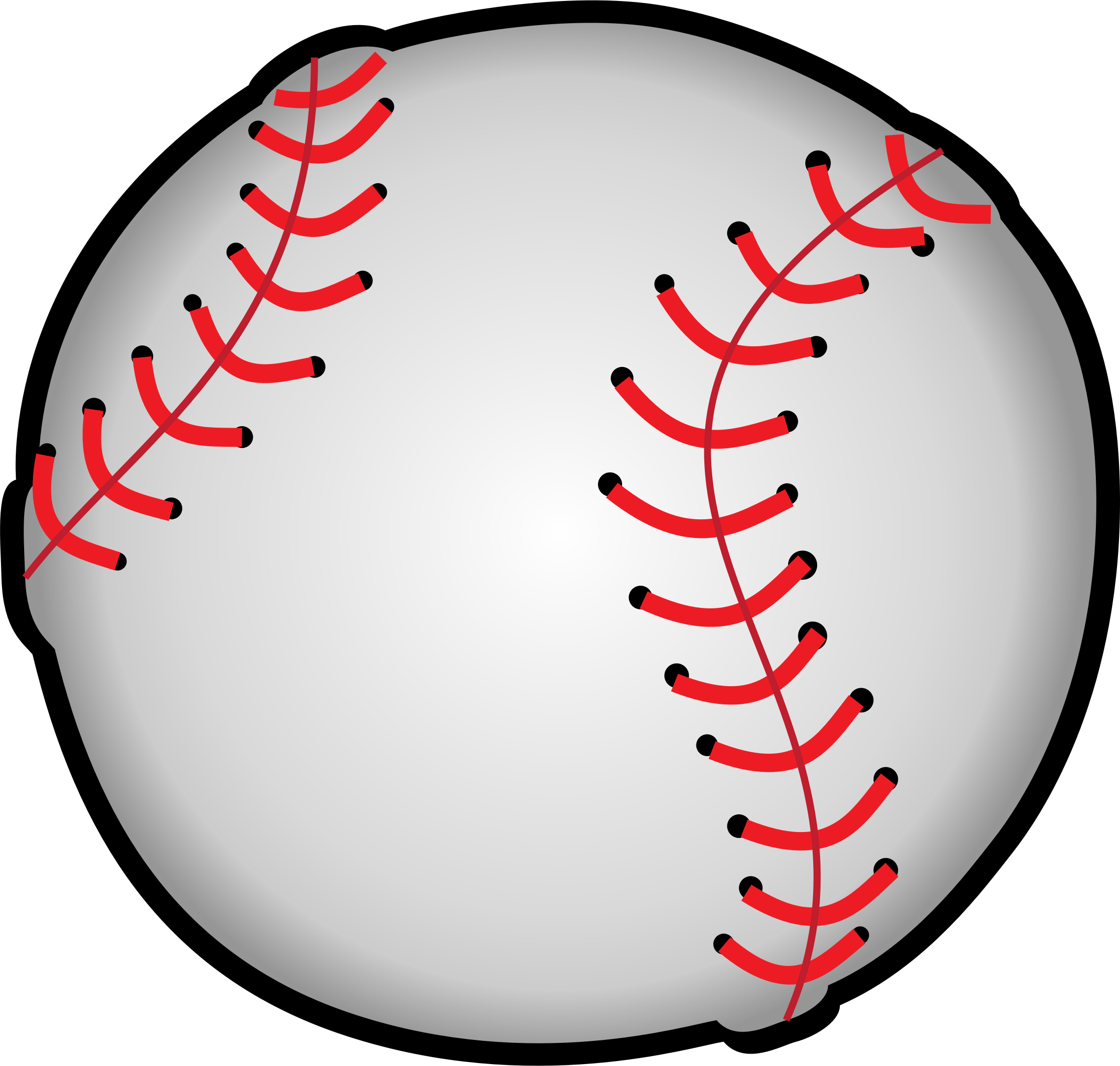 HHS Baseball Booster will sponsor its 3rd Annual Spring Training Dinner on Wednesday, March 22 at 6:30pm at the HHS Cafeteria.
Featured speakers are former Cleveland Indians' pitcher Len Barker and ex-Tribe outfielder Joe Charboneau.
HHS baseball Coach John Schiraldi and his staff will give an overview of the 2017 Eagles Baseball program.
The event will be emceed by Hubbard graduate and WFMJ TV-21 (NBC) Sports Director Dana Balash.
Doors open at 6:30pm, with buffet style dinner at 7pm and the program starting around 7:45pm.
Tickets are $10 each at Eagle Wear or Devine's Shop-N-Save. Fans may also sponsor a HHS Baseball player for $10 per ticket.
There will be no tickets sold at the event.