Mathcounts
The annual state level Mathcounts competition was held on Saturday March 11, 2017 at Columbus State Community College in Columbus, Ohio. The competition was sponsored by the Engineers Foundation of Ohio. The top 205 students in grades 6-8 that qualified gathered for both individual and team competitions. Abby S., an 8th grade student from Hubbard Middle School, qualified as an individual. She competed in various rounds independently then had the opportunity to try the team round problems with other students that also were competing as individuals. Congratulations Abby on a math-tastic job!
Spring Training Dinner Set for March 22nd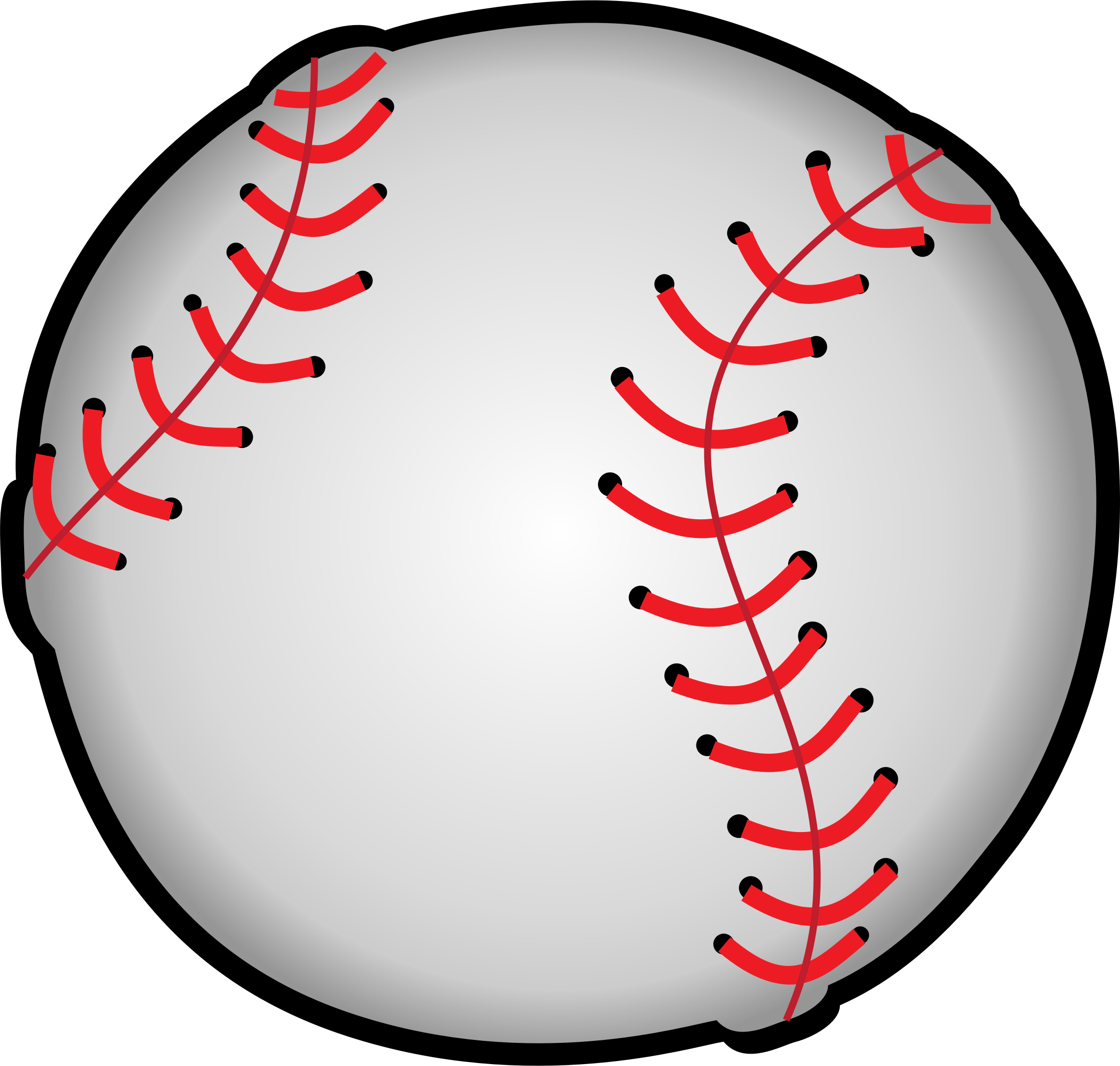 HHS Baseball Booster will sponsor its 3rd Annual Spring Training Dinner on Wednesday, March 22 at 6:30pm at the HHS Cafeteria.
Featured speakers are former Cleveland Indians' pitcher Len Barker and ex-Tribe outfielder Joe Charboneau.
HHS baseball Coach John Schiraldi and his staff will give an overview of the 2017 Eagles Baseball program.
The event will be emceed by Hubbard graduate and WFMJ TV-21 (NBC) Sports Director Dana Balash.
Doors open at 6:30pm, with buffet style dinner at 7pm and the program starting around 7:45pm.
Tickets are $10 each at Eagle Wear or Devine's Shop-N-Save. Fans may also sponsor a HHS Baseball player for $10 per ticket.
There will be no tickets sold at the event.
Ohio Governor's Youth Art Exhibition
Congratulations to Nick A. whose artwork placed in the top 300 of the 13,000 pieces of artwork submitted to the Ohio Governor's Youth Art Exhibition competition.
Nick's artwork will be displayed at the James A. Rhodes State Office Tower in Columbus and he will be recognized in a ceremony on April 23, 2017.
The Ohio Governor's Youth Art Exhibition is dedicated to the educational and artistic advancement of talented young people in the state of Ohio. The exhibition is open to all of Ohio's 1,112 high schools, both public and private, chartered by the State of Ohio Department of Education.
HMS Spelling Bee
Hubbard Middle School student, Bethany B. participated in the YSU spelling bee held March 11th. Great Job Bethany!

French Club Mardi Gras Celebration
On Tuesday, February 28th, our French Club members visited Tiffany's Banquet Hall for our annual Mardi Gras celebration. Students were provided with professional swing dancing lessons, a delectable Créole buffet, and Mardi Gras mask cookie decorating. After learning about the history and traditions of themed desserts, our French II students treated the rest of the group to homemade King Cakes. A great time was had by all!
Congressman Ryan
Congressman Ryan came to visit Mr. O'Brien's Health class and to check out our Hyrdroponics Program.
Hubbard High School Band 2016 Season
Miniature Bridge Competition
This years Miniature Bridge Building Competition took place on Friday February 24th at YSU. Hubbard's Team 1 placed 2nd overall with a weight of 104 lbs! Hubbard's Team 2 won the Aesthetics Award! Congratulations to both of our Teams!
Preschool Applications for the 2017-2018 School Year
Applications may be picked up: Monday, March 27 through Friday, March 31, between 8:00 a.m. until 3:00 p.m. at the Hubbard Board of Education Office, 108 Orchard Avenue, Hubbard, OH 44425.
Completed applications will be accepted from: Tuesday, March 28 through Friday, April 7, between 8:00 a.m. until 3:00 p.m. at the Hubbard Board of Education Office, 108 Orchard Avenue, Hubbard, OH 44425.
Questions regarding Preschool: Call Maryann Bartko at 330-534-1921 Ext. 1001 or Email: This email address is being protected from spambots. You need JavaScript enabled to view it.
Psychology
In Psychology class, students worked on Life Span projects during their Life Span Development unit. They were asked to choose fifteen past, current and "future" life events to display. Then they had to apply one of the theories/psychologists they learned about (Jean Piaget, Erik Erikson, Sigmund Freud) to each of their life events to show which stage of development they were in at that time. Upon completion, students presented their projects to their classmates. This is just a small representation of the excellent projects completed. ~Ms. Davis~
MS Prep Bowl
On Saturday, February 25, 2017, the 7th and 8th grade prep bowl team competed at Lordstown High School. Congratulations for both hard work and effort go to the following students for a job well done. Maggie L., Grace B., Abby S., Emily B. (standing), and Isabella S. Great job girls!

Hubbard's Prep Bowl
Hubbard's Prep Bowl team won the TCESC tournament Saturday, February 4th. The event was held at Lordstown High School. The Hubbard team went 4-0 on the way to the championship. They beat Mathews twice, Niles and Badger, averaging over 70 points per game.
The team members were Connor H., Jonathan F., Nick A., Lucas A., Samantha M., Andrew A., Jeremy F., Ben P. and Dean E.

5th & 6th Prep Bowl
On Saturday, January 28, 2017, 5th and 6th grade Prep Bowl contestants participated in a competition at Lordstown High School.
These students worked hard to prepare for the competition. Congratulations for all of your hard work and effort!


The students who participated are as follows: Kaitlyn V., Gabi T., Ava G., Christina B., Danny S., Giovanni W., Abbey B., McKenna W., Nick H., Royal M., Ryan M., Brayden M., Richie S., Keegan B., Ben C., Gino M., Alaina S., Kaitlyn T.
Secret Life of Pets at HES
Students at Hubbard Elementary participated in the annual contest to tie into the High School art students' larger than life papier mache sculptures. This year the theme for the papier mache was The Secret Life of pets and was based off of the recently released film. Large scale characters were created by students in Mr. MacMillan's and Mrs. Lockovich's High School Visual Art classes. Each year the elementary students look forward to the unveiling of the projects.

Mrs. Marino, Hubbard Elementary Visual Art Teacher asked students in grades kindergarten through fourth grade to spend time over their Thanksgiving break to create a drawing, painting, or sculpture of what they think their pet that they have or wish they had does while they are at school. Students were able to work with family members or on their own to complete projects. The voluntary project was turned in before Christmas break. Over a hundred students participated in the project.

Mr. MacMillan and Mrs. Lockovich's art students worked to judge the elementary works and pass out awards to the winners. The High school also sponsored an essay contest where students could write about what they think their pet that they have or wish they had does when they are at school. Overall, the collaborative project was yet another a great success for the Hubbard Art Department and the students of the Hubbard Schools.